POOL MAINTENANCE
The Pool Guy offers complete pool maintenance services for all your pool care needs. Our qualified professionals can keep your pool looking great week after week so you can spend your time swimming, soaking and enjoying your pool! The Pool Guy maintenance team will keep your pool balanced, clean and worry free. We'll also be able to troubleshoot issues before they become problems, and even offer solutions that could save you lots of money. Call today to schedule a pool maintenance specialist: (979) 575-6200.
Weekly Pool Maintenance packages start at just $135 per month for most pools (chemicals sold seperately).
Ask about our $100 filter clean special (recommended at least once per year).
We are an authorized warranty service center for: Hayward, Pentair, Jandy, Polaris, Raypak, Zodiac, Goldline, Baracuda, Kreepy Krauly, Reagal, and StaRite.
The Pool Guy and his team are looking forward to helping you keep your pool in tip-top shape.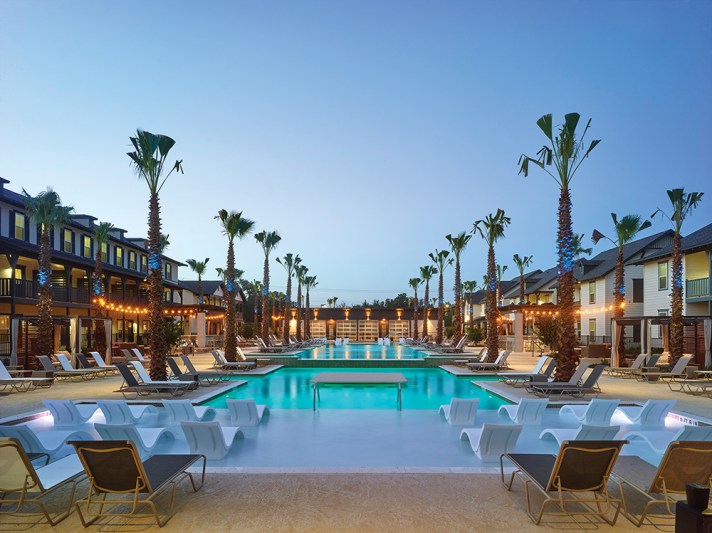 Construction of Pools at The Junction
The Pool Guy recently finished construction of one of the largest swimming pools in the Brazos Valley. Pools at The Junction feature two swim up bars, making it fun for everyone!