Pool Gallery
Take a look at a some of the many pools built by Sean Hawthorne, The Pool Guy! Pick up a few ideas or just spend a moment daydreaming, we don't mind. Or take a virtual tour of one of our pools by clicking here.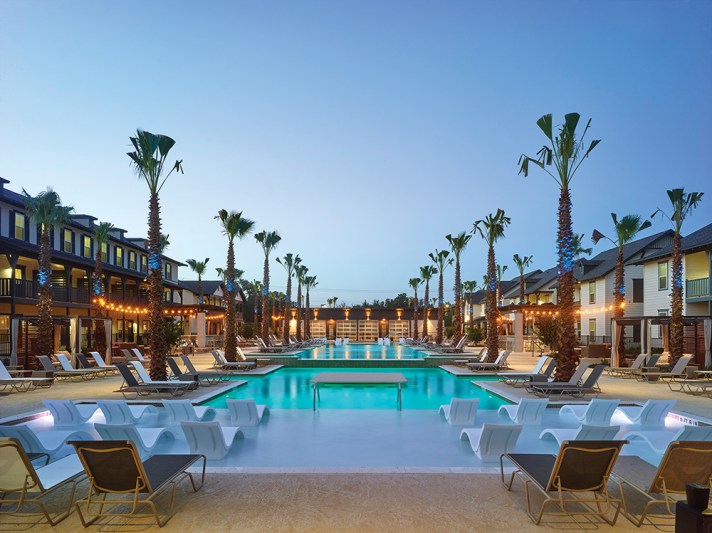 Construction of Pools at The Junction
The Pool Guy recently finished construction of one of the largest swimming pools in the Brazos Valley. Pools at The Junction feature two swim up bars, making it fun for everyone!