Sponsorships and Awards
SPONSORSHIPS
The Pool Guy is Proud to sponsor the following:
Aggie Athletics

The 12th Man Foundation

The Brazos Valley Bombers

College Station Little League                                                               (The teams are on display in The Pool Store)

Pebble Creek Elementary PTO

Forest Ridge PTO

The Brazos Valley Food Bank

The "I Love America" 4th of July Celebration                                     by the Noon Lions Club

The Brazos Valley Figure Skating Club

Several Churches through out BCS
AWARDS
Having 25 years of experience isn't our only honor. We have also received awards such as the Newman 10 or the Aggie 100. These awards are on display in the Pool Store.
Newman 10
The Newman 10 is an award to recognize the top 10 fastest-growing small businesses in Brazos County for their achievements and for their significant economic impact on the Bryan/College Station community. The Pool Guy won the award in 2012 as the company fifth highest sales growth from 2009-2011 in the Brazos valley with 90.89%. We also won 5th place in 2013 with 96.57% sales growth from 2010-2012 (Click Here to See Video) .  In 2014, the Pool Guy was awarded 8th place with 71.15% sales growth from 2011-2013.
For more information about the Newman 10 award please click here.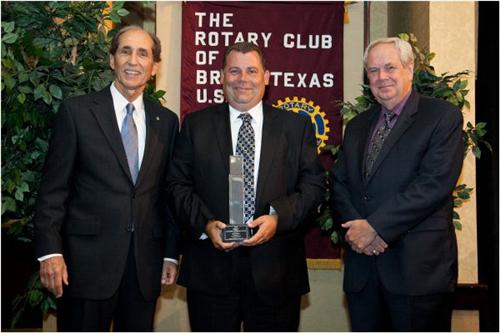 Aggie 100
The Aggie 100 identifies, recognizes, and celebrates the 100 fastest growing Aggie-owned or Aggie-led businesses in the world.
The Pool Guy won the award in 2012 with the 66th best growth rate out of all Aggie businesses in the world. We also won the award in 2013 with the 79th best growth rate and 2014 with the 84th best growth rate.
Please visit http://aggie100.com/ for more information.